Cosgrove at War - Captain Philip York Atkinson
The London Gazette, 4 September, 1914


SPECIAL RESERVE OF OFFICERS


CAVALRY
The undermentioned Cadets and ex-Cadets of the Officer Training Corp to be Second Lieutenants (on probation). Dated 15th August, 1914.

Philip York Atkinson, 5th Dragoon Guards


---










| | |
| --- | --- |
| | John Marchant, of Knotwood Farm, retrieved from the Priory a campaign trunk containing straps and bags from WW1. The metal plaque on the top declares the trunk as belonging to P Y Atkinson, and the stencilling on the kitbag shows his unit as 5th Dragoon Guards. |
| | |
| | |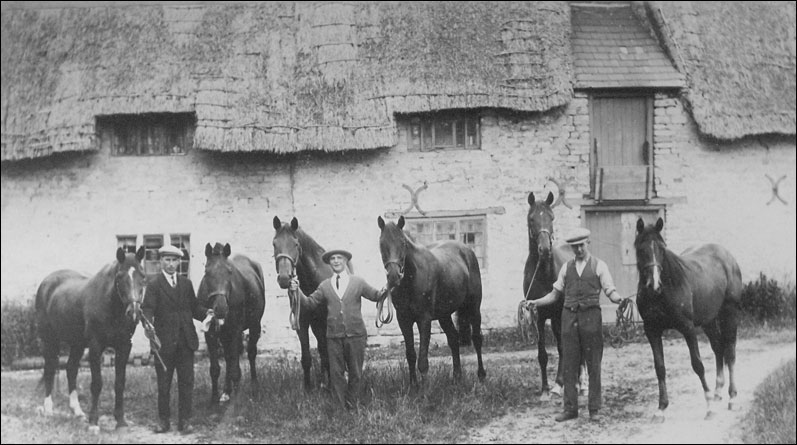 | | | | | | |
| --- | --- | --- | --- | --- | --- |
| A109 | Sam | Bob | Nigger | Sally | Pip |
| 1st CAVALRY BRIGADE | BY | BY | BY | BY | BY |
| 1914-1919 | Balscadden | Balscadden | White Magic | St. Eloi | Sprig of Orange |
| GRAFTON | 18th APRIL 1922 | 11th APRIL 1923 | 23rd APRIL 1924 | 14th MAY 1925 | 3rd MAY 1926 |
| 1919-1921 | | | | | |
The horse on the left is Cosgrove's own Warhorse, held by Mr Lavington, pictured outside Cosgrove Mill. This horse was called Grafton and saw military service all through the First World War. His number A109 was stamped on his hoof, and he served in the 1st Cavalry Brigade. Our assumption is that he was the mount of Philip York Atkinson. After 1919 they both returned to Cosgrove. The caption indicates that Grafton lived a further two years, during which, possibly, the photograph was taken.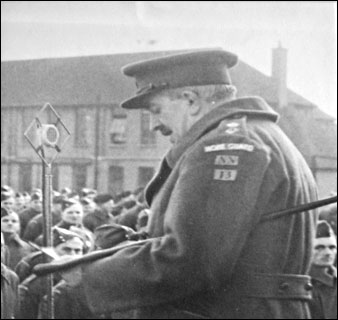 WW 2 -
Captain Philip York Atkinson in his Home Guard 13 Towcester Battalion greatcoat.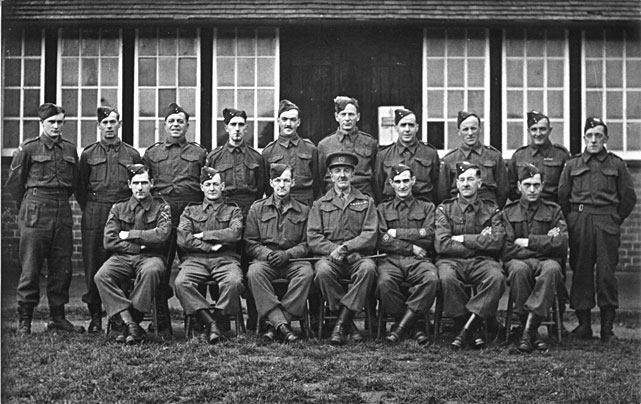 Back row left to right: Harry Cummings, Fred Barby, Fred Tustain, Gerald Beasley, Philip Whiting, Albert Tack, Clarance Harris, Dick Clark, Don Freeston, Jack Hebson

Front row left to right: Laurie Giles, Sidney Bushell, Norman Goodridge, Philip Atkinson, Arthur Loughrey, Earnest Hillyer, Arthur Simmons
Northampton Mercury - Friday 31 October 1930
WEDDING OF MISS GRACE
PENN.
A Quiet Ceremony at Helmdon.
A wedding of considerable interest took place at Helmdon Church on Monday, when Miss Grace Penn, of Falcutt House, was married to Captain Philip York Atkinson, of Cosgrove.
Brigadier Sir Hereward Wake. D.S.O., acted as best man, and the bride was given away by her brother. Lieut.-Colonel R. Penn, M.C. After the ceremony a reception was held at Falcutt House, at which the guests included Capt. and Mrs. G. Lees. Mrs. W. Penn, Mrs. E. Penn. Miss Olive Penn, Mrs. Young. Miss Nancy Penn, Lady Wake, Lady Penrhyn, Mr. and Mrs. J. D. Lees, Miss Lees. Mrs. F. Penn, Miss M. and G. Atkinson, etc.
Captain and Mrs. Atkinson are spending the honeymoon at Overstrand Hall, Cromer, lent by Lord Hillingdon. They will live at Cosgrove.
---
Philip York Arthur Jepson orse Philip York of The Priory, Cosgrove, Northants, died 12 April 1972 . Probate Oxford 24 July £78,317
---