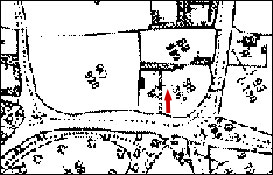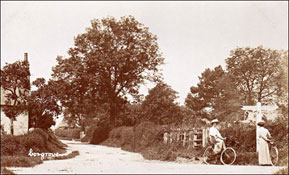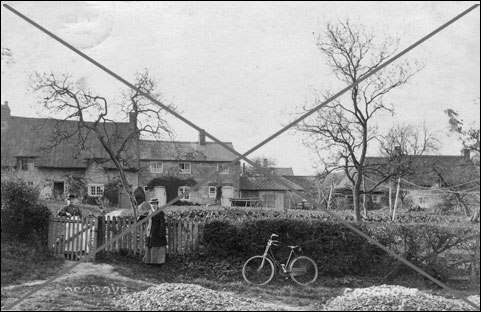 The red arrow indicates where the cottages below once stood
Cosgrove crossroads - Yardley Road turn in the early 1900s.
The crossroads sign reads Stony Stratford - The Priory & Mill
These cottages stood on the corner of the crossroads.
They used to be included with the Cottage/ Dower House in earlier surveys.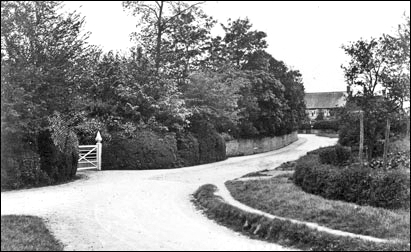 This postcard was one of a series of postcards sent to J. Feil in 1909.
It shows the corner at the crossroads turning from
the Yardley Road into Stratford Road.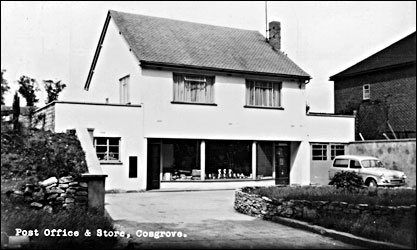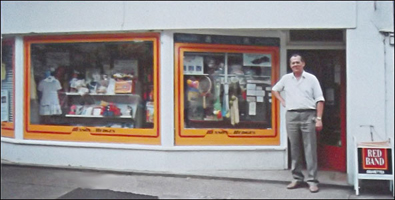 1992
Mr G. Flack, proprietor of the village shop.
He sold groceries etc. ran the post office, the off-licence,and a dry-cleaning business.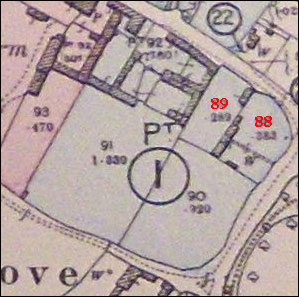 1919 Cosgrove Estate Sale Map
Three Stone-built Cottages
two Thatched and one Slated, placed in Nos. 88 and 89 on Plan,
containing respectively Four, Five and Six Rooms,
with outside Wood Barns and EC's.
They are occupied by employees.

---
Census Records
These three cottages were recorded in the 1901 Census

The heads of household were

1 Stratford Road: Thomas Haynes - Cattleman on farm
2 Stratford Road: Elizabeth Burnell - Laundress
3 Stratford Road: John Herbert - Carter on farm Ag. Horse

1911 Census

The heads of households were

Joseph Lambert - Sheperd on Farm
Hill Houses: Elizabeth Burnell - Formerly Domestic Servant
---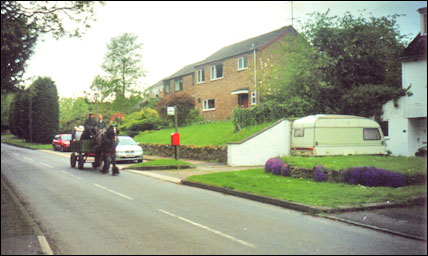 A view of the modern houses built in Stratford Road
on the piece of ground called Captains Close
The Post Office & Store was built on part of the site of cottages above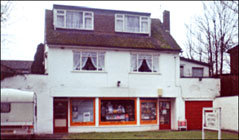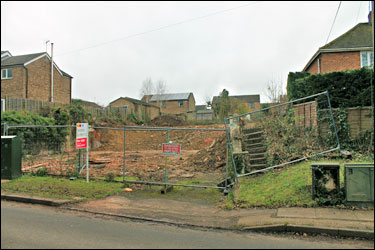 2015 - now a building site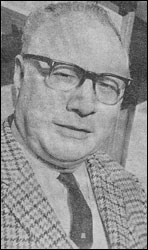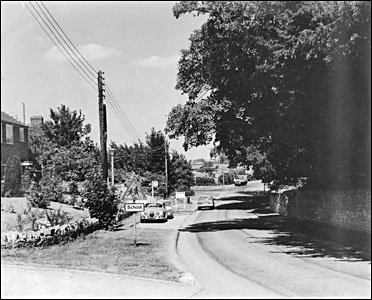 View towards the crossroads from the "Cottage" in the 1970s