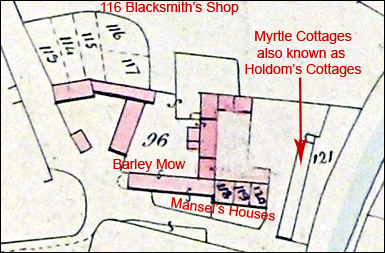 The map used here is from1843, but the layout of the houses are the same as the

Abstract Title dated 1881. In the 1881 document 121 in is described as a House & Garden
Number on Plan
Name
Name of Tenant

113

Cottage and Garden & Orchard

Jos. Baldwin

114

Cottage and Garden & Orchard

H. Lambert

115

Cottage and Garden & Orchard

R. Johnson

116

Do. & Blacksmiths shop

E. Skeats

117

do.

Mrs. Henson

118

do.

119

do.

120

do.

121

House and Garden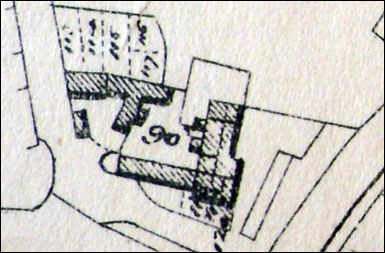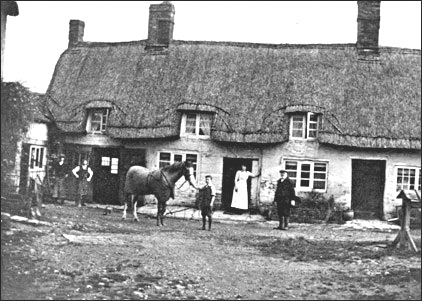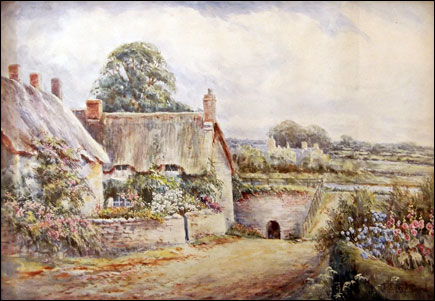 View down to the Horse Tunnel.
Holdoms Cottages also known as Myrtle Cottages are by the Horse Tunnel.
Mansel's Cottages also known as Panter's Cottages on the left.
Signed by J. Stannard.
Reproduced by kind permission of Marcia Jordan
Date of the photograph is unknown but if it was around 1901 Thomas Luck was the blacksmith at that time, William Frederick Luck had taken over by 1911
Map c.1881. The numbers remain the same except 121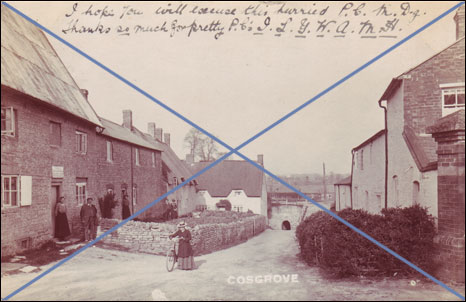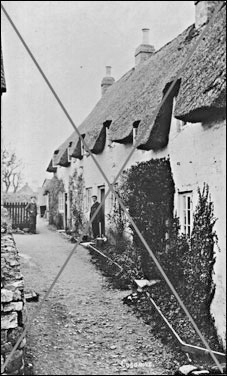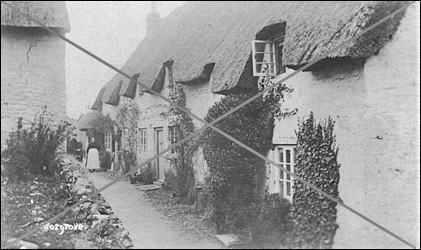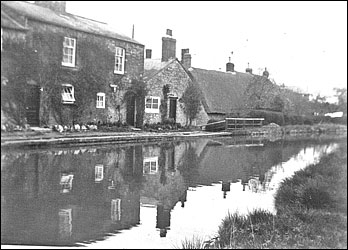 Named after the tree that grew in front of them, these are Myrtle Cottages
The thatched cottages along the canal are the rear of Myrtle Cottages.
Only 20ft away from the canal, and below the level of the water, these cottages were often flooded when the water was high.

Brewery Cottages on the immediate left of this photograph.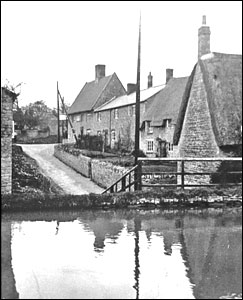 Myrtle Cottage were pulled down and a tannery company called Sharp and Woollards stood on the site by the horse tunnel. They came to Cosgrove in the 70s from Stony Stratford. They cured skins for the tannery business. That closed down in 2010.
Barley Mow on the immediate left. T. Bushell is on the sign over the door.
Postcard dates April 1902