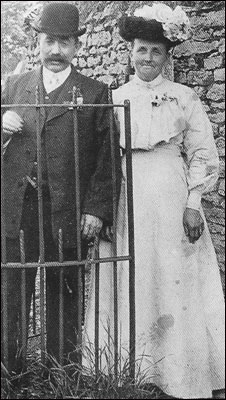 Henry William Lambert and his wife Eliza Flowers, a widow, formerly Miss Cadd, in their Sunday best, c.1900.

They were married at Yardley Gobion on 8 August 1881.

The photograph was taken at the kissing gate near the Barley Mow public house.

They lived near by at 4 Blacksmiths Yard, now a car park.