The Cosgrove Poor House Ladies
In the last years of the 18th century, before the workhouse system began, the "Poors" were housed in cottages belonging to the Parish on the corner of Lock Lane and Main Street, where the Bungalow stands now.
Poor men were employed by anyone who wanted labour through the "Rounds" system, but women and their children were paid around 5s weekly per family by the Parish, which was collected by the Churchwarden from people who owned land – the "Rates". In return the Poor House women had to work as carers for other "Poors", especially the elderly.
Sarah Dury

lost her husband when her little girls were 8, 6 and 2 years old. Cosgrove paid for his funeral and for mourning clothes for the family. For a time they all went to Towcester, where Cosgrove paid Mr Simco for a B&B arrangement, but they soon had to be fetched back to Cosgrove, possibly because Sarah was depressed. The 5s "Weekly List" system was tried, but the Overseer soon had to buy bread and "Faggots" for the family, as Sarah couldn't manage.

Four years after Mr Dury died, the little girls were taken to a Lace School at Whaddon, to try to give them a living. Sarah was sent to live with Hannah Lineham, also on the Poors list, who was paid for "washing Sarah Dury and Rid her of Vermon". Eventually the girls came back to live with their mother but the whole family had to be supported, fed, housed, cleaned and looked after by Cosgrove for years.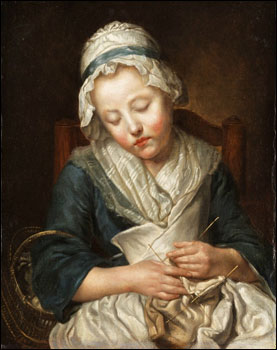 Anne Shaw
became ill aged 18, and the Cosgrove Overseer began to write letters asking for help for her. She received 2s 6d weekly from Cosgrove Parish.
She was accepted by Bethlem (Bedlam) Hospital in London, and the Churchwarden and his wife took her there, paying travel and admittance fees totalling £4 11s 11d.
A year later she was brought home to Cosgrove at similar cost, and the Parish paid Mr and Mrs Bailey to look after her from then on at a weekly cost of 5s.
Hannah Lineham

was a more educated woman who fell on hard times – she may have been widowed or deserted. She was able to manage a cottage so her rent, fuel and living costs were paid by Cosgrove Parish, but she was trusted with cash to shop for herself and

"pd Hanah Linome for Looking after Marey Weasley 1 wick 1s 3d"

tells us that Hannah was paid as a carer, until her charge, Mary, died, and Hannah was paid to lay her out and "worsh up hur things."

Hannah also received help "two by her Daughtr Apron &c going to Service 5s". Susannah, the daughter, did find a position away from Cosgrove, but returned two years later, on her death, and was buried in our churchyard.

Life was indeed hard for the poor.