Cosgrove Fete 1936
RUSSIAN PRINCE AND PRINCESS VISIT VILLAGE FETE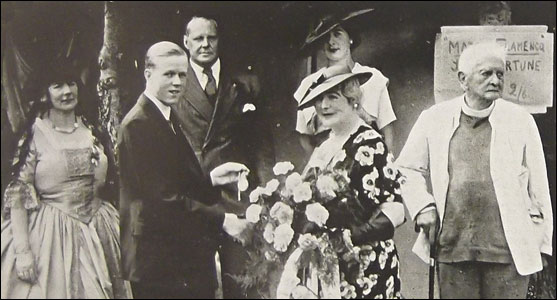 The Northampton Independent Friday August 30th 1935: A boy hero of Northamptonshire was honoured at a garden fete opened by Princess Galitzine at Cosgrove Hall. He was Arthur Noble, of Cosgrove, who rescued a five year old child from the Grand Union Canal, the Princess is seen handing Noble a presentation watch and chain. Also in the group are (left to right): Mrs G H Winterbottom, who organised the fete to raise funds for the purchase of a Jubilee Bell, Mr Winterbottom, Mrs J Daubeny, and the Rev H N C Hewson.
Prince Galitzine is seen displaying his skills at darts.

Miss Bouverie (right) and Mrs C Alexander with Monica Clifton
and Mabel Castle who presented bouquets.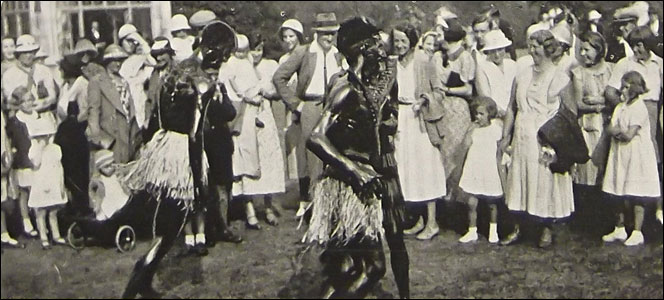 The "Zulus" are Stony Stratford Scouts giving a war dance.